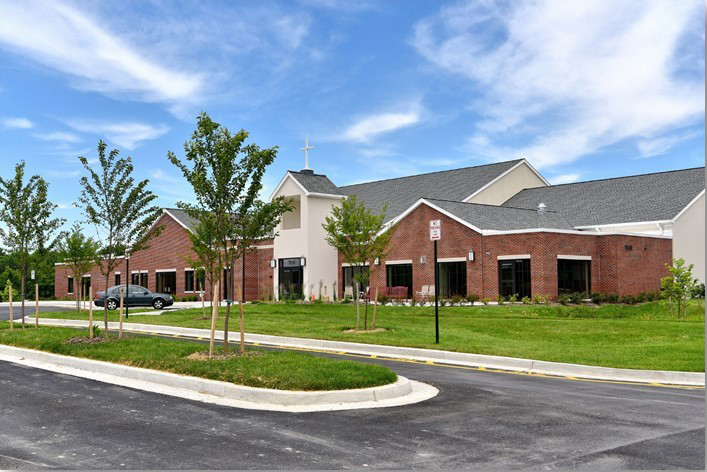 Noelker and Hull Associates, Inc.'s (Noelker and Hull) president, Stuart E. Christenson, AIA, LEED AP, recently joined clergy and parishioners to dedicate the new St. Lawrence Martyr Catholic Parish in Hanover, Maryland, at a celebration mass at the complex.
Noelker and Hull worked with Conewago Enterprises, Inc. to develop the new, 20,000-square-foot building, which includes a 350-seat church, fellowship hall, café, classrooms, offices, and support and circulation spaces. The new design integrates stations of the Cross from the historic church as well as the parish's original bell. Land surrounding the complex has been planned for potential future building additions and growth. The parish will retain the 151-year-old historic church and cemetery in Jessup.
The parish's decision to build a new complex came among significant growth in the Hanover and Jessup area. More than 4,000 new housing units are currently planned, under construction, or recently built within a three and a half mile radius of the original Church.
St. Lawrence Martyr Catholic Parish was founded in 1866 in the Archdiocese of Baltimore as a mission for St. Augustine Parish in Elkridge, Maryland, and become an independent parish in 1921.