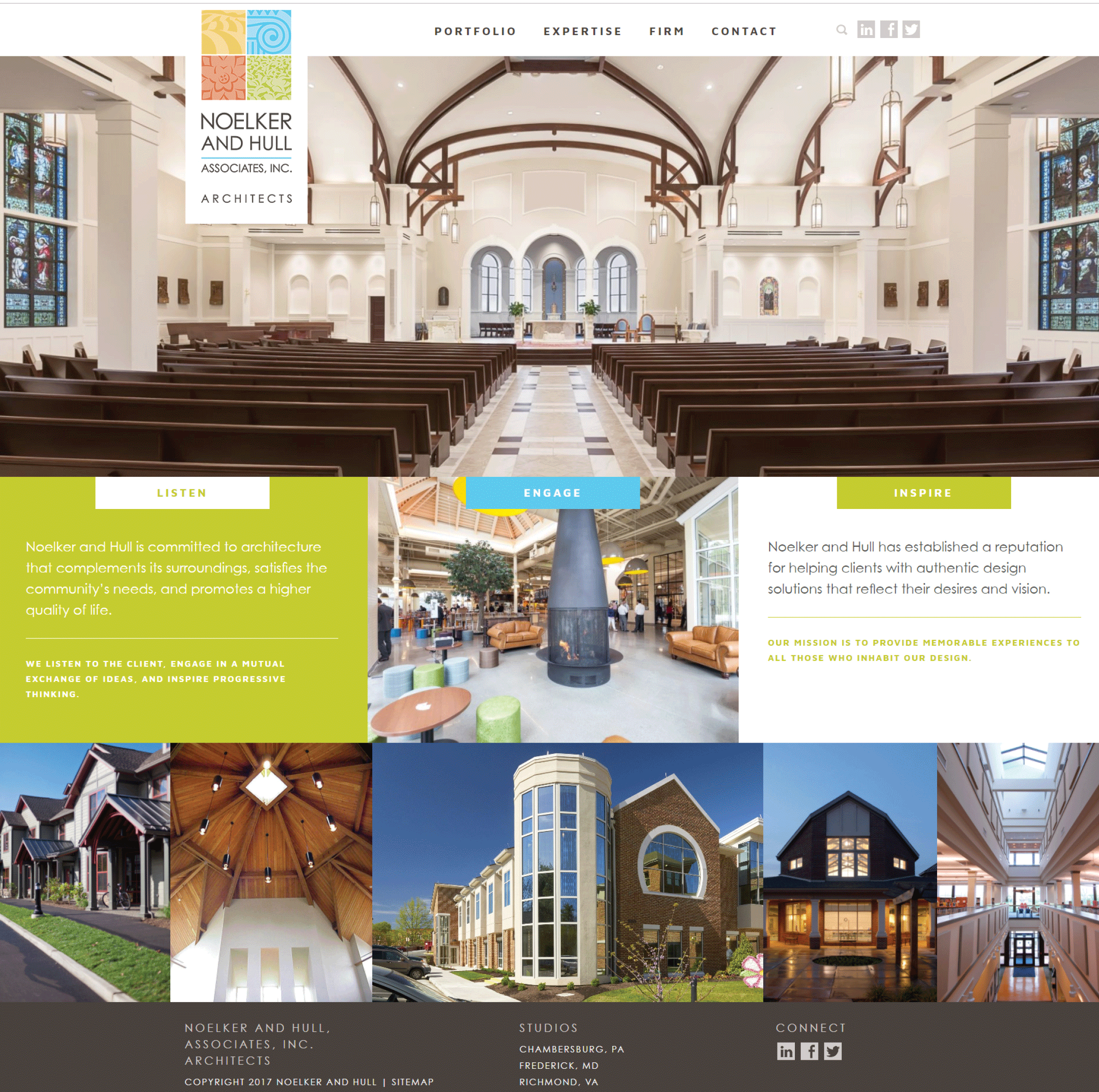 Same exceptional firm. Fresh new look.
Noelker and Hull Associates, Inc. (Noelker and Hull) invites the public to explore its newly redesigned website at www.noelkerhull.com.
Visitors are encouraged to search the architecture and interior design project portfolio, learn about firm employees and leadership, browse the expertise section, and read the latest Noelker and Hull news.
The new website features the ability to search the site by service or market; find personnel by location and  practice, such as leadership, interior design, or architecture; view employees across all functions; and search for employment opportunities with the firm.
The site is designed to provide engaging and streamlined content to align with our firm's new brand identity. Introduced earlier this year, the new look was created with refreshed colors, style, and messaging to better reflect the firm's contemporary presence amid its strong 60-year heritage.
"Our clients are the heart of everything we do," said Noelker and Hull President, Stuart Christenson, AIA, LEED AP. "We have refreshed our marketing look for greater brand recognition and to show that our creativity transcends our architectural and interior design capabilities."
Visitors are welcome to offer their feedback on the new site by submitting comments on the website contact form at http://www.noelkerhull.com/contact/.