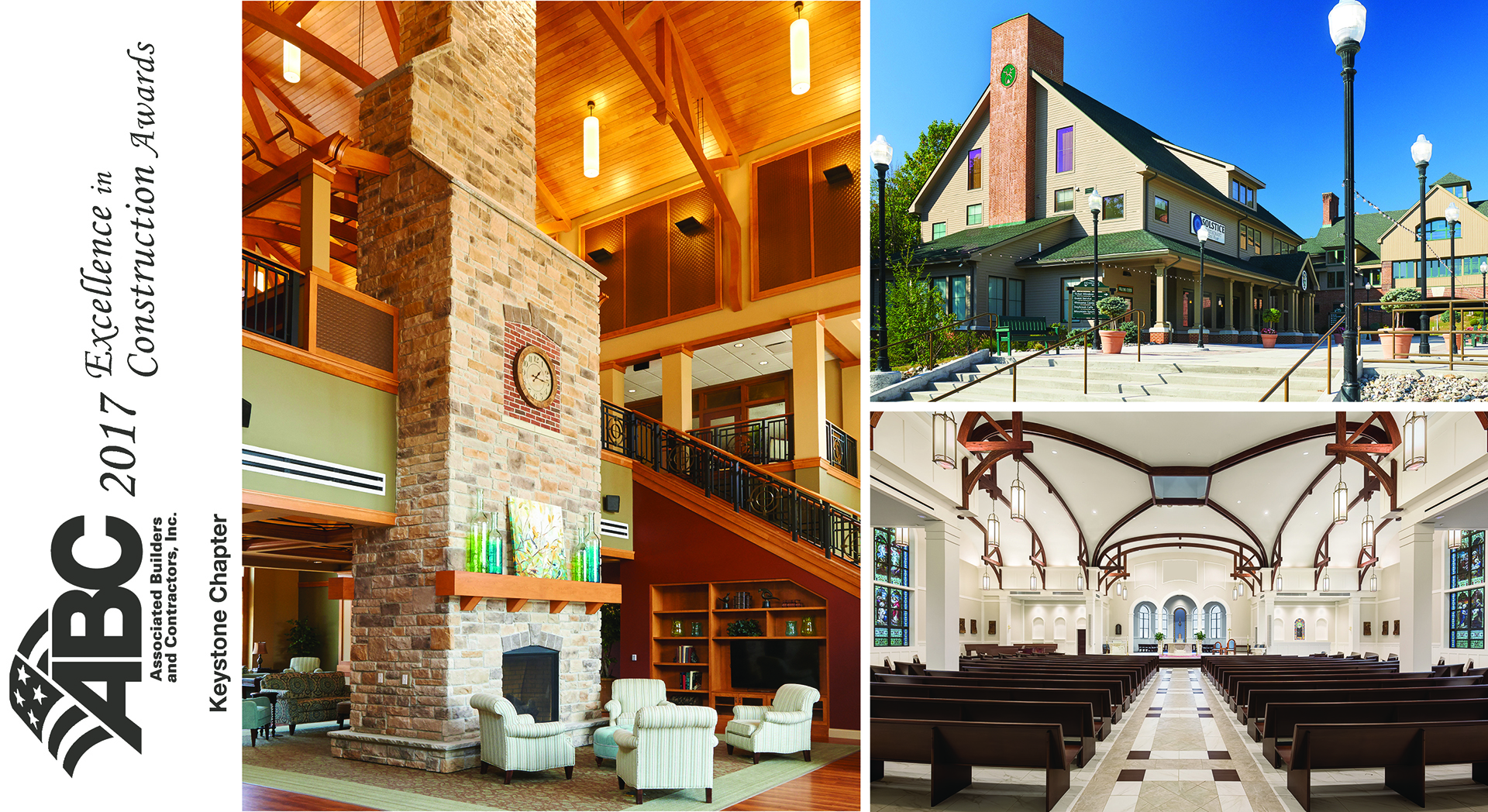 Three Projects Recognized at ABC Keystone Chapter Excellence in Construction Gala
Noelker and Hull Associates, Inc.'s (Noelker and Hull) Saint Katharine Drexel Catholic Church, Whitetail Ski Resort Restaurant and Banquet Facility, and Homewood at Willow Ponds Independent Living Residence projects were recognized at the 2017 Associated Builders and Contractors, Inc. (ABC) Keystone Chapter's Excellence in Construction (EIC) Awards Gala.
Recognized for the execution of design, craftsmanship, and attention to detail, the EIC program showcased the outstanding work performed on projects built by the members of ABC Keystone Chapter; celebrating the best of the best in the construction industry.
Noelker and Hull worked with Conewago Enterprises, Inc. to design the new 18,100-square-foot Saint Katharine Drexel Catholic Church in Frederick, Maryland and worked with Wagman Construction to design Whitetail Ski Resort's new 26,721-square-foot, three-story restaurant and banquet facility in Mercersburg, Pennsylvania as well as Homewood at Willow Ponds' new five-story, 297,000-square foot independent living apartment and integrated community center facility in Frederick, Maryland.