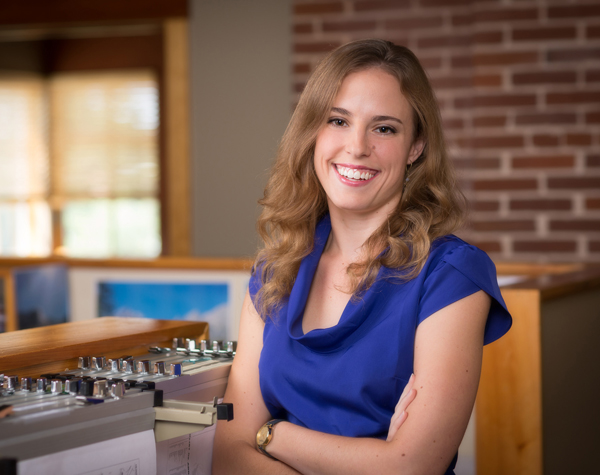 Noelker and Hull Associates' Lauren Polacheck has become a registered architect after completing the Architectural Experience Program® (AXP®) administered by the National Council of Architectural Registration Boards (NCARB).
Polacheck had previously completed the Architectural Registration Exam (ARE), a comprehensive professional licensure examination comprised of one exam in each of seven separate architectural divisions also administered by NCARB. Candidates pursuing professional registration must successfully complete all of the exams within five years of beginning the process.
"We're very proud of Lauren for her achievement in taking this significant professional step," said Stuart E. Christenson, AIA, LEED AP, President of Noelker and Hull Associates. "She is a valuable asset to our firm and has played a critical role in several major projects. Her efforts demonstrate her knowledge and practice in delivering quality work for our clients."
A Harrisburg-area native, Polacheck graduated from Pennsylvania State University's Schreyer Honors College with a Bachelor of Architecture degree in 2012. Since joining Noelker and Hull later that year, she has played a key role in the development of designs for the firm's senior living, residential, higher education and religious clients.