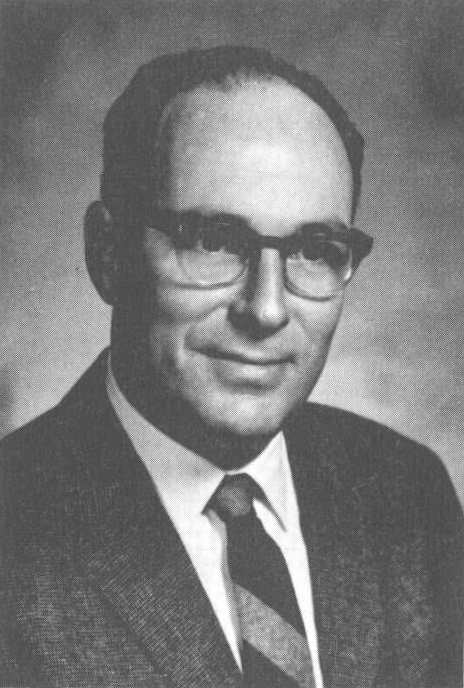 May 2017
This spring, Noelker and Hull Associates, Inc., mourned the loss of firm co-founder Harold E. Noelker at Menno Haven in Chambersburg, Pennsylvania. He was 92.
Born in Jersey City, New Jersey, Mr. Noelker practiced architecture for more than 50 years, beginning his career in Greensburg, Pennsylvania, at Sorber & Hoone Architects following his graduation from Carnegie Institute of Technology (now Carnegie Mellon University) in 1952. He went on to establish Noelker and Hull, Architects with his classmate and Sigma Nu fraternity brother, John M. Hull, III, in Chambersburg in 1957.
Those who knew Mr. Noelker could tell you of his kind and humble demeanor, and the wonderful stories of his lifetime, including recollections of his favorite childhood past time watching the triple-A New York Yankee farm team out of Newark, New Jersey, where he saw many Yankee greats-to-be come up through the ranks. People may also recall Mr. Noelker was affectionately known as "Smokey," a nickname he acquired in 1940 as a sophomore baseball pitcher at Cranford, New Jersey, Senior High School when he pitched—and won—a game against the Princeton University freshman baseball team. The sportswriter covering the game referred to the "smoke balls" he threw, fanning nine batters in the matchup. The name stuck and followed him into his military service where he served in the United States Army during World War II before embarking on his notable career in architecture.
Evidence of his career work are visible in the design of many buildings in Chambersburg and the surrounding area, including King Street Elementary School, Andrew Buchanan Elementary School, Chambersburg Middle School, James Buchanan High School, St John's Church on Lincoln Way East, Church of Jesus Christ of Latter-Day Saints, the chapel at the former Scotland School for Veteran's Children, the Franklin County courthouse annex building, affordable housing on the west side of Chambersburg borough, the McKinley Street and Headquarters Fire Stations, the Penn National Golf Club club house, Totem Pole Playhouse Theater, Waynesboro YMCA, Farmers and Merchants Trust Company main office building in Chambersburg, First National Bank of McConnellsburg, T.B. Wood's Company Chambersburg office building, and many, many more that remain a vital part of their communities to this day.
Outside of the office, Mr. Noelker was an ardent and active member of his profession and community at large, serving the architecture industry for two terms as Treasurer of the Central Pennsylvania Chapter of the American Institute of Architects, and in various roles for the Pennsylvania Society of Architects, including President and member of the Board of Directors. In the community, he was an active member of First Evangelical Lutheran Church of Chambersburg, Kiwanis Club of Chambersburg, the Chambersburg Area Chamber of Commerce, and United Way. He graciously shared his gifts of time and talent—or a good story—with anyone who asked.
At the age of 65, Mr. Noelker retired from the firm that bears his name and continued to work on a part-time basis until 2010, finally hanging up his T-square and subscription to Architectural Digest at the age of 86. He remained a regular attendee at the firm's Christmas luncheons and special office celebrations, including retirement events for several employees who had the pleasure of working with him.
Mr. Noelker was a legend among architectural professionals and the greater south central Pennsylvania business community. He leaves to mourn him a son, a daughter, professional colleagues, and friends who miss his wisdom and the incredible memories he shared. He was a true gentleman who will forever be highly regarded and fondly remembered.